About us
WELCOME to our Dutch Passion!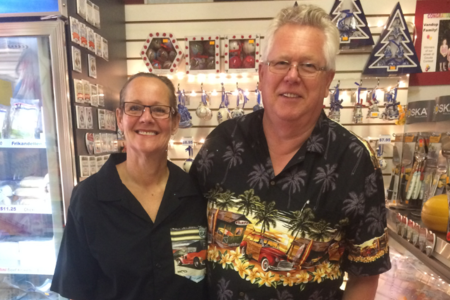 My name is Aranea Paras and I have the pleasure of running
   the Coombs Wooden Shoe Dutch Import Store Ltd. since March 14, 2003.
   The key to success in any venture is to make sure you enjoy what you are doing,
   and I love working at the store!
Family Run Business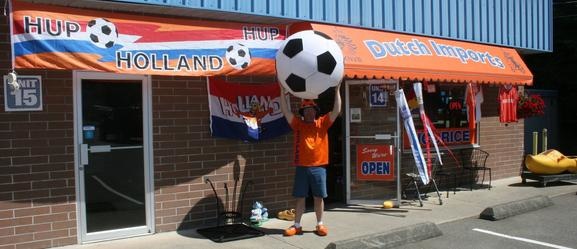 In 2008 my husband Mike started working with me full time in the store.
Mike is Canadian born, but surprisingly enough, his Mom and Oma are Dutch-Indonesian.
His knowledge of the Indonesian food is of great value.
A little piece of Holland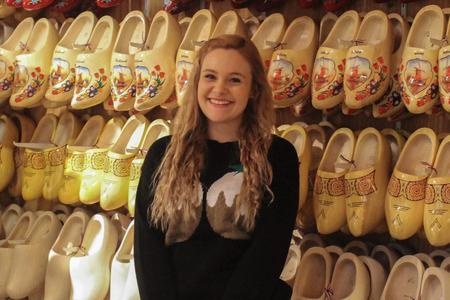 The other face that you will see in the store is my daughter Aquila.
It is always a pleasure when she works in the store with us.
This is truly a family run operation.
We have moved!
June 2020 we opened up in our new location.
We are now located in the heart of Coombs.
We LOVE our new place!
We look forward to you stopping by and discovering "A little piece of Holland"
Groetjes van Aranea en Mike 
Winter Hours:
We are open all year 
Monday to Saturday 9:00 am - 5:00 pm
Closed Sundays and Holidays
Summer Hours:
Open all year plus from May 1 to the end of September we are also open Sundays
Monday to Saturday 9:00 am - 5:00 pm
Sundays and Holidays 10:00 - 5:00 pm